IndestructoTank! Official Incube8 box release!
---
After I had finished self producing the first batch of 'IndestructoTank!' for all the great Kickstarter backers, there were many people who missed the campaign and asked if they would ever be available again.
As you can probably guess self sourcing and producing the cartridges, boxes and shipping was a lot of work and defintely not a cheap endeavour - funnily enough I barely made any profit at all from the whole thing!
However, now with a partnership with Incube8 games, it is once again possible to get a boxed physical release of 'IndestructoTank!' at an affordable price!
Click here to buy it now on the Incube8 store!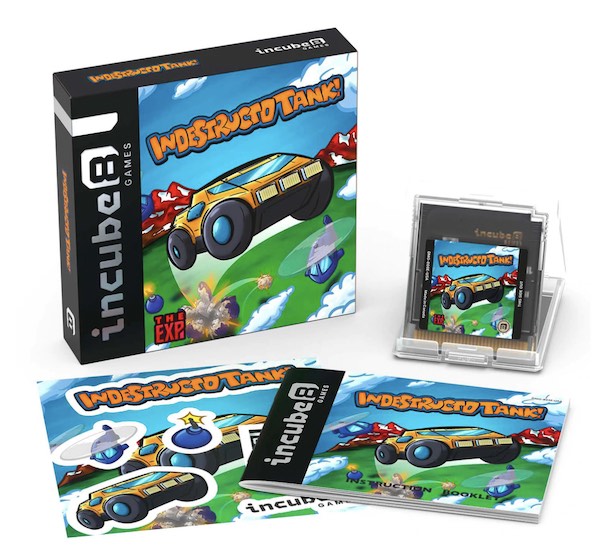 Thanks once again for all the support over this whole project - it was a lot of fun and I hope to repeat the process one day soon with another Gameboy adventure.
Antony